Contact Us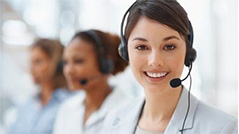 Sales: Jim
QQ:1832680237
Wechat:aei-qc
Mobile phone:13689571526
Telephone: 0755-27908169
E-Mail :info@aei-qc.com
Sales:Sunny
QQ:3101173992
Wechat:aei-qa
Mobile phone:13691939762
Address: Building A, 1 Qianwan 1st Road, Qianhai Shenzhen-Hong Kong Cooperation Zone, Shenzhen
ASIA-EAGLE INTERNATIONAL INSPECTION SERVICE COMPANY LTD.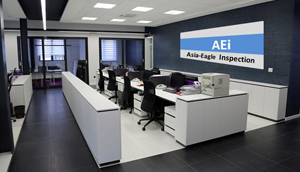 AEI is a professional third-party inspection services agency with more than 20 years of
experience
in ion and inspection knowledge.
It is specialized in foreign trade inspection services, and provides the third- party inspection,
factory assessment, pre-production inspection, mid-production
inspection, pre-shipment inspection, loading supervision of containers, factory inspection and enterprise quality project management consulting service for the transnational buyers, export trading companies and domestic enterprises. Currently, the company has more than 200 high-quality and experienced inspectors with strong sense of responsibility. With Shenzhen as the center, the service network covers Jiangxi, Guangxi, Fujian, Jiangsu,Zhejiang,Shanghai, Shandong, Anhui, Sichuan, Henan etc. Main items: Full inspection, spot check, tour inspection, inspection at the factory, packaging of inspected goods, loading supervision of containers, E-commerce quality services, and production process quality tracking and management services. According to the different requirements for the quality of Japan, Europe and the United States and other countries, customers are classified for systematic management. For other requirements of different products and the comprehensive conditions, the corresponding inspection methods are developed. We ensure the quality and safety of goods to meet a wide range of customer demands. We may send QC to the production plant site for inspection, or the products and package materials are shipped to our factory for inspection, packaging, loading, shipping and so on.
Exist machine and equipment: Our company restructuring in August 2016, and again invested 2 million 800 thousand yuan, the establishment of the most comprehensive clean seized goods factories and laboratories in Shenzhen and increase the special service inspection and packaging integration, to meet different customer requirements. The company's existing test equipment, X-RAY (X-ray machine), needle machine , high and low temperature testing machine (product life test), hand-held needle machine , chest,light machine.
Rich inspection experience and the best team
Most of the inspectors have more than 10 years of inspection experience, and ensure not less than two hours of training each week to accumulate long-term experiences and improve professionalism.

Passing certification by a number of Fortune 500 companies
We got certification from a number of Fortune 500 companies, and become designated inspection services boy. We will always remain the leading position in the same industry.
The Best Services
We will establish a professional one-on-one business services, timely feedback the most real quality to the customer, and put forward effective quality control countermeasures.